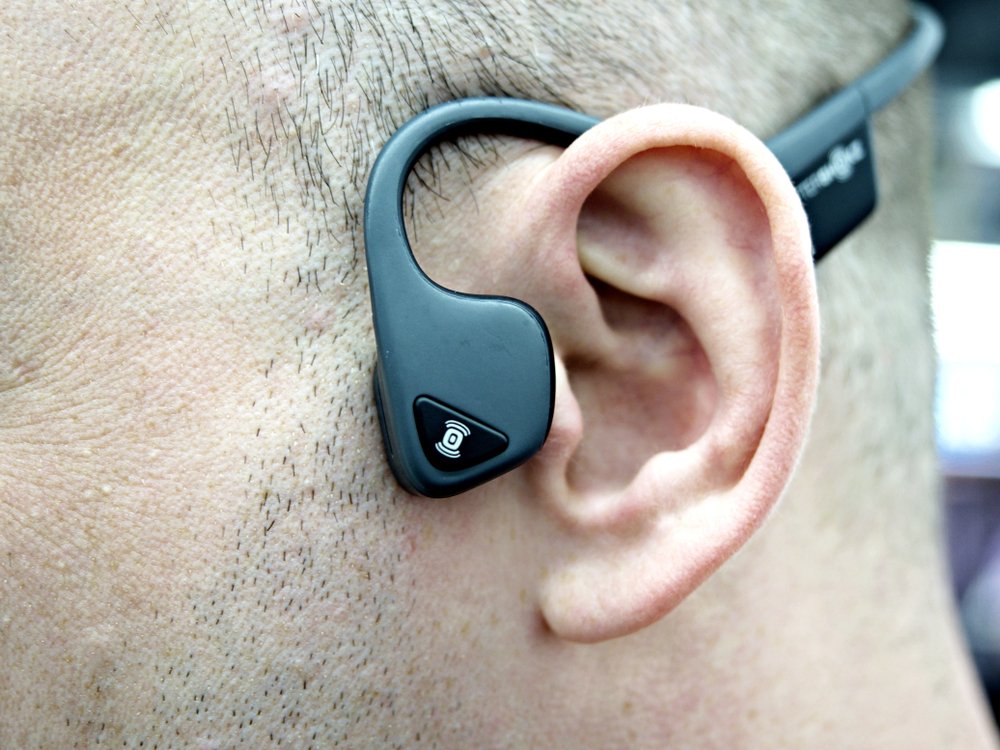 If you're wearing in-ear headphones while out for a run or a bike ride, it can be difficult (or impossible) to hear what's going on in your surroundings. This is especially risky for cyclists who may not be able to hear approaching cars. Fortunately, off-ear headphones are designed with this problem in mind. Off-ear headphones, also known as bone conduction headphones, 
How Bone Conduction Headphones Work
Using resonance technology, sound travels through the mastoid bone (located right behind the inner ear) to the inner cochlea, which is the part of the inner ear involved in hearing. This enables the wearer to hear what is coming from the headphones while simultaneously being able to hear what's going on around them, such as traffic and conversation. Not only does this ensure the safety of active users, it also decreases the risk of hearing damage. 
Another benefit of bone conduction headphones is that many of them come with Bluetooth capability. 
Hearing Aids That Work With Bone Conduction Headphones
Conventional headphones and earphones often interfere with hearing aids. Since bone conduction headphones do not create a seal over the ear canal, they can be worn with many types of hearing aids very easily.  
Bone conduction headphones work best with:
In-the-ear (ITE)
In-the-canal (ITC)
Completely-in-canal (CIC)
Invisible-in-the-canal (IIC)
Whether you are someone who has experienced hearing loss or simply want an off-ear audio experience while you're active outdoors, bone conduction headphones can be a fantastic option. Not only do they provide an added degree of safety and ease of use for those who wear hearing aids, they are also a more comfortable fit than conventional earbuds. 

Francis Audiology has reopened to provide ongoing care to patients with some modifications. Currently, no "walk in" or unscheduled visits will be permitted at this time.  However, we will continue to mail hearing aid batteries and wax guards to patients. We are experts in helping our patients find and get fitted for wireless hearing devices, assisted listening devices (ALDs), and much more. Request an appointment online to be seen by one of our audiologists!