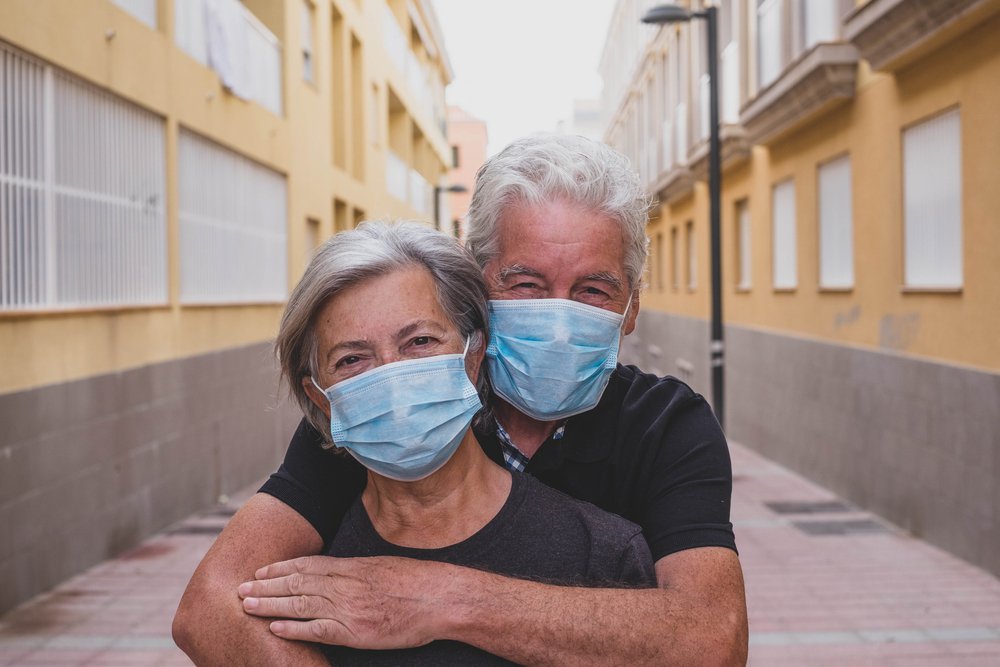 Removing, adjusting, or wearing a face mask without disrupting the position of your hearing device can get tricky, especially for those with behind-the-ear units. Loops may tug at the wire or the tube that runs from the body of the hearing aid to the ear, and you may accidentally pull your hearing aids out when you remove your mask. 
Follow these tips to ensure that your hearing aids stay in your ears securely and don't get lost. 
Always remove your mask slowly and carefully, so you don't accidentally dislodge your hearing aids or cochlear implant (CI) processor, which sits on the ear. It helps to remove one side of the mask at a time. Check to make sure that your hearing aids are still in place after taking your mask off.
Make it a habit to remove your mask at home over a flat surface covered with a towel. If your hearing aids accidentally fall out, they will land softly and can easily be found.  
Instead of pulling a mask's strings forward when removing it, pull it up so it is less likely to catch and pull on the hearing aid.
Pull long hair back into a bun with a hair tie, and then wrap the ends of the elastics around your bun.
Alternatively, you can sew 2 large buttons onto a soft headband and line the buttons up with each ear to allow the mask to sit properly. Looping the elastic around each button takes the strain off of your ears.
Masks that have two or four strings that go behind the head (rather than loops that go behind your ears) are a great option for reducing strain on the ears, and making sure the mask stays tight across your face.
For traditional masks that go behind the ears, mask extenders or button extensions give you the flexibility to wear a mask at any time, and keep the straps from interfering with hearing aid use.
If you rely on lipreading to communicate, ask your loved ones to wear a clear mask or transparent face shield. 
If your hearing aid device is smart-phone-compatible, you may have the option to use a smartphone app to find a lost hearing aid. It can tell you the last time the hearing aid and your phone were connected, or the location of the unit itself, making it easier to determine where it was misplaced. 
 If your hearing aids fall out frequently, reach out to a qualified audiologist who can help you select a model that is best suited for your hearing needs based on your occupation and lifestyle.


For the past 20 years, Francis Audiology has served patients all over Southwestern PA. We proudly offer a wide variety of cutting-edge models, including wireless hearing devices and assisted listening devices. We have mask hooks available that go behind the neck and below the ears, to help prevent your hearing aids from falling out. Our dedicated team is ready to assist you with all of your hearing health needs. Request an appointment online to be seen by one of our certified audiologists, or call 724-441-8695 today.